Welcome to Cleevely Electric Vehicles
Our purpose is to help families, businesses and fleets switch from petrol and diesel to low emission vehicles, enabling them to reduce their carbon footprint and save money on their vehicle's running costs.
Opening Times
Monday to Friday 8am – 5pm | Saturday by appointment only
Unit 41b Lansdown Industrial Estate, Cheltenham GL51 8PS
SELL YOUR EV
If you have an electric vehicle (EV) that you are looking to sell.
EV PROTECTION
Our service plans provide peace of mind.
EV LEASING
Find deals for businesses and personal use.
CHARGEPOINT INSTALLATION
We provide and install workplace and home EV chargepoints.
"I use Cleevely Electric Vehicles for the servicing and MOTs on both our EVs. They are a breeze to deal with; completely transparent in their work, and very competitively priced."
"I didn't know a lot about electric vehicles but Cleevely EV were really helpful answering all my questions and helping me decide what would work best for me and my family. I love my Leaf and I am loving driving an EV – I can't imagine ever going back to a "normal" car!!"
"Well my beautiful-year-old BMW i3 rex has gone to a new happy owner thanks to the team @cleevelyev. After a derisory p/x offer from a dealer they sold it for me for a much better price and I know it's going to a good home. Thanks again."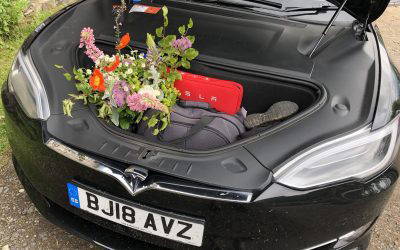 Tesla road trips: zero emission family adventures Matt Harding, customer of Cleevely Electric Vehicles' Tesla rental service, shares his views on why the Tesla Model S is his first choice for...
read more
Cleevely Electric Vehicles is committed to protecting and respecting your privacy. You can unsubscribe from communications at any time. For more information please see our Privacy Policy